Hunger-Free Mumbai
If India's children are undernourished, India's future is undernourished.
Campaigns
Our goal is to mobilize forces to form a cohesive working unit & bring about a co-ordinated effort to combat urban malnutrition in association with other allied partner organizations. This initiative provides healthy and nutritious meals to malnourished children while anchoring them to mainstream education.
Ending Slum malnutrition by enlisting underprivileged children for municipal school admissions We seek your support in aiding 110 children of the Navjeevan Prathamik Vidyalaya, Thane belonging to nearby Majiwada Slums by providing them daily lunch meals.These children have very less support or inspiration from their homes.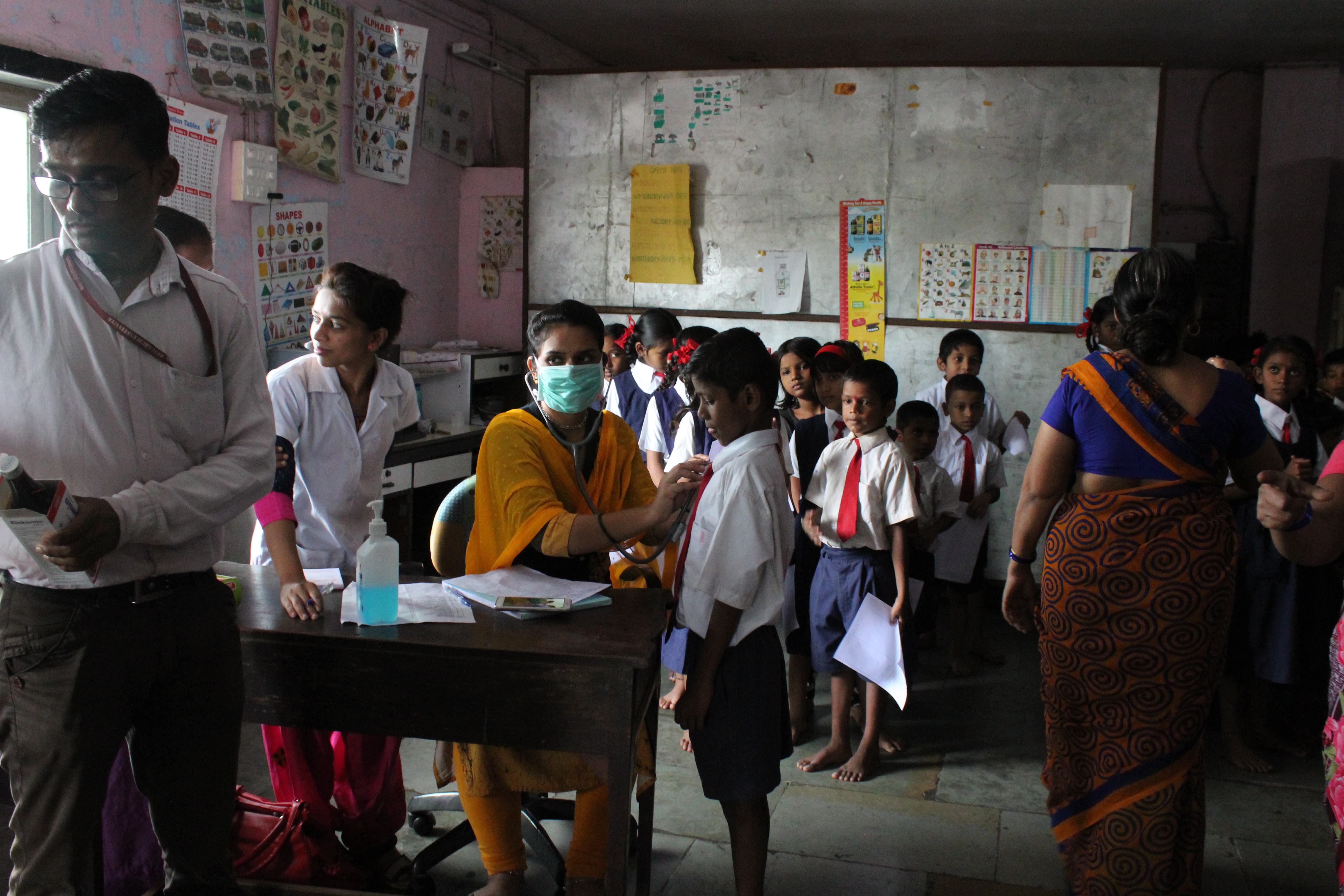 With all possibilities of Bhavyata Foundation is running 5 Balwadis from the Brihanmumbai Municipal Corporation in N and D Ward with strength of 30-40 children each in Junior KG & Senior KG. We are about to receive approval to run 15 more Balwadis. We teach the students in such a way that their development takes place at both interpersonal & intrapersonal levels.
Sankalp - Drug Deaddiction Support
Drug Addiction and substance abuse is a chronic, relapsing disease wherein the drug user compulsively spends time looking for and using an illegal drug. Estimates indicate that there are around three million drug addicts in India. Traditionally in India, drug addicts are usually the responsibility of the family or the social group to which they belong. In most cases, drug addicts are treated through general health services, on a voluntary basis.The main thrust of these programmes is to strengthen the ties of addicts to their family and community and get the community to cooperate in the rehabilitation process. The de-addiction program supported by Bhavyata Foundation employs various systems of counseling, skill building and alternative therapies like ayurveda, naturopathy and yoga coupled with a range of psychotherapies to cure addicts.
Santosh - Meals for the hungry street children
The purpose of this program is to assist these people to give adequate and sustainable help to malnourished children for a better development in their health. Our objective is to feed the indigents and street children in busy yet unattended streets of Mumbai in order to slim down the possibility of having under nourished children. It specifically aims to give nutritious food to the entire community so that they will regain their health and well being.
Snehan - Support for Pregnant and Lactating women
Care Net Pregnancy Center affiliates follow the guidelines of "Serving with Care and Integrity" - a biblically-based curriculum that trains peer counselors to listen to clients without passing judgment, and offers a full range of parenting options to help clients make informed decisions.
Svasthya - Medical Support and Care for Slum Children
Most symptoms of illness lead to unrecoverable diseases when not dealt with timely intervention. Hence proactive and precautionary health check ups and preventive hygiene awareness can address timely and most critical intervention leading to saving of precious lives. Early detection of such communicable and lifestyle diseases such as blood pressure, diabetes, viral infections, Tuberculosis and other such chronic illnesses are well arrested with early detection through free medical camps in slum neighborhoods.